DR VERITY BLACKWELL
BMedSci, BM, BS, FRCP, MD
Consultant Dermatologist
Qualifications
Bachelor of Medical Sciences
Bachelor of Medicine
Bachelor of Surgery
Fellow of Royal College of Physcians
Doctor of Medicine

GMC number 3541643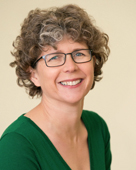 Hertfordshire Dermatologist
Dr Verity Blackwell is a Hertfordshire based Consultant Dermatolgist treating general dermatology conditions including moles, skin cancer, eczema, psoriasis and acne.
She is an NHS consultant for West Hertfordshire Hospitals Trust with NHS clinics at Hemel Hempstead and St Albans Hospitals.
In addition she has a specialist interest in vulval skin problems and runs super-specialist clinics at Hemel Hospitals as part of her NHS practice - see vulval disorders section for more details.
Her private practice covers all the above conditions and is held at Spire Harpenden Hospital.
In both private and NHS practice Dr Blackwell looks after patients of all ages and with a wide variety of skin problems.
She is recognised by all main insurance companies and charges within the BUPA schedule of procedures rates.
A Consultant Dermatologist at West Herts Hospitals Trust since 2002, Dr Blackwell has been consulting at Spire Hospital Harpenden since 2003, accepting private patients in addition to NHS responsibilities.
Training
Dr Blackwell graduated from Nottingham Medical School in 1991. After general medical posts and gaining membership to the Royal College of Physicians in 1994, she started specialist dermatology training at the St Johns Institute of Dermatology, Guy's and St Thomas Hospital.
After a 2 year research post into cutaneous mycobacterial infections she was awarded a Doctorate of Medicine by the University of London.
She was then a registrar in dermatology at University College London and Middlesex Hopsitals and the Chelsea and Westminster Hospitals and was awarded a certificate in specialist training in dermatology in 2002. Dr Blackwell is on the dermatologist specialist register.